Товары бренда JSR
---
Не забудьте подключить кэшбэк!
---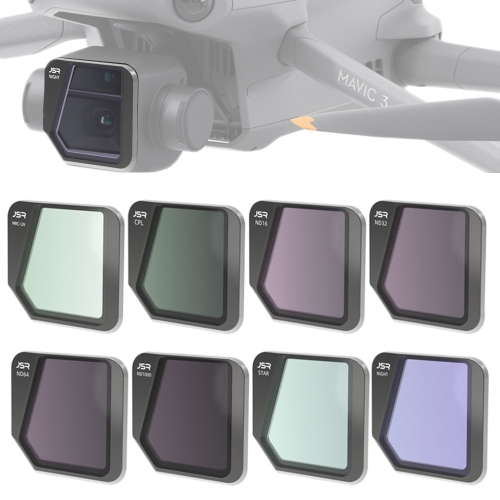 JSR Drone 8 in 1 MCUV+CPL+ND16+32+64+1000+STAR+NIGHT Lens Filter for DJI Mavic 3
JSR
SUNSKY-online.com 7
USD 60
1. Protect your expensive lens from dust and scratch while not lowing your photo quality. 2. ND filters washed out photos & video due to bright sunlight for better contrast & rich color. Significantly reduce lens flare and ghosting while making the filter anti-scratch, reduce reflection, increase surface durability, water resistant, oil & dust resistant. 3. UV filter reduce haze and improve contrast to your video and digital images by minimizing the amount of ultraviolet (UV) light. Especially useful in areas of high altitude, snow, or beach, eliminating the undesirable blue cast. High level of transmittance. 4. CPL filters increases color saturation, creating deep, rich scenic images. Helps to reduce the amount of light entering the lens. Removes unwanted reflections from non-metallic surfaces such as water or glass and glare from the sun. 5. Anti-light damage filter can effectively reduce light pollution and make the picture show real color. Anti-light damage filter strictly chooses optical glass material to meet the requirements of high-definition painting quality. 6. Star filter add some sparkle to your night shots, city skylines, street scenes, lamp posts, streetlights, car headlights, candle lights, and gaslights, any place there is sources of points of light. 7. Lightweight, high transmittance and low reflectivity.
---